Petra Nova, Pioneering Power Plant Carbon Capture Unit, Is Up and Running Again, says JX Nippon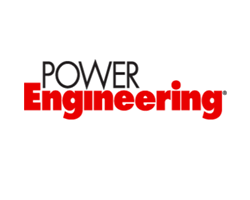 September 14, 2023 - Petra Nova, one of the world's only two carbon capture and storage (CCS) retrofits at a commercial power plant, has restarted operations, JX Nippon Oil and Gas Exploration Corp. announced on Sept. 13.
The project, which is designed to remove more than 90% of the carbon dioxide (CO2) from a 240-MW flue gas slipstream from an NRG Energy coal-fired unit at the W.A. Parish generating station in Fort Bend County, Texas, had been shut down since May 2020. The project restarted operations on Sept. 5, JX Nippon subsidiary Petra Nova Parish Holdings confirmed on Sept. 13.
The $1 billion project, POWER's Plant of the Year in 2017, demonstrated CCS over a three-year period starting in December 2016. Jointly developed by NRG Energy and JX Nippon, the project uses Kansai Mitsubishi Carbon Dioxide Recovery Process (KM CDR Process). The amine-based gas-treating process was adapted and scaled by Mitsubishi Heavy Industries (MHI) to recover CO2 from the low-pressure, oxygen-containing stream of flue gas from the 650-MW coal-fired boiler at W.A. Parish Unit 8 and provide a capture capacity that is equivalent to a 240-MW gross unit. The CO2 is dried, compressed, and transported via an 81-mile pipeline to the West Ranch oilfield (West Ranch) in Jackson County, Texas, where it is injected for enhanced oil recovery (EOR).
The Department of Energy (DOE), which supported the demonstration, in a 2020 report said that during the three-year demonstration period, Petra Nova captured 3,904,978 short tons of CO2, representing 92.4% of the CO2 from the slipstream of flue gas processed. The ability to maintain 100% of capture levels was affected by several forced outages, including at the capture plant, the host coal unit, and its cogeneration facility, as well as a partial full shut-in of the carbon dioxide pipeline. Total EOR production at West Ranch exceeded 4.2 million barrels of oil and reached as high as 6,000 barrels per day (both values being gross production), the agency noted.
However, economic conditions rooted in the collapse of oil and power prices at the outset of the COVID pandemic prompted the partners to place Petra Nova in reserve shutdown in May 2020. While NRG Energy suggested the project could be brought back online when economic conditions improved, it sold its share in the pioneering project to JX Nippon in September 2022.
The Japanese firm in May 2023 notified the Electric Reliability Council of Texas it planned to return the unit to year-round service starting on June 28, 2023. It postponed the restart to allow for "adjustments." NRG is slated to continue to operate the CCS processing facility and the gas-fired cogeneration plant owned by Petra Nova Parish Holdings. NRG will also continue to provide various site services to Petra Nova.
On Wednesday, JX Nippon said the facility is integral to expanding its knowledge of CCUS technology. "The carbon capture facility of this project, one of the largest carbon capture facilities in the world, can capture greenhouse gas, approximately 1.4 million metric tons per year," it noted. "The ENEOS group to which JX Nippon belongs is taking on the challenge of achieving both 'a stable supply of energy and materials' and 'the realization of a carbon-neutral society,' and it has been working to achieve carbon neutrality of its emissions by FY2040," it added.
Though brought online nearly seven years ago, Petra Nova remains one of only two commercial CCUS facilities that operate in the power sector. SaskPower's 115-MW Boundary Dam 3, POWER's 2015 Plant of the Year, has successfully run a CCS unit since 2014. The momentum for CCS appears to have picked up dramatically over the past few years. According to a database curated by the Global CCS Institute, more than 30 power generation CCS projects are under construction or in various stages of development. Many projects were announced between January 2020 and August 2023, spurred by new incentives in the U.S. However, CCS project development has also ramped up in Europe and Asia. While many projects plan to integrate CCS with coal power, nearly a third of newly announced projects seek to abate emissions from gas generation, and several projects involve biomass and waste-based power generation.