Bens Creek Breaks Clean Coal Production Record in August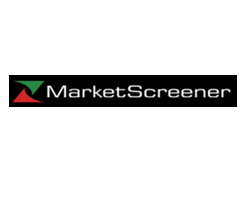 September 14, 2023 - Bens Creek Group PLC on Wednesday said it recorded its highest monthly production in August, despite only having one functioning highwall miner.
Shares in Bens Creek were trading 7.0% higher at 15.52 pence each in London on Wednesday midday.
The London-based owner of a metallurgical coal mine in the US state of West Virginia produced 42,000 tons of clean coal last month and shipped four trains delivering 44,000 tons of clean coal.
This follows a period of reduced production, which was mainly the result of the damage to highwall miner unit 81 following a mining incident back in June. It began operating again in last month following the completion of necessary repairs and benching.
However, Bens Creek noted it has returned to full production.
The firm also reduced the cost of production payable to its contractor by USD3 per ton and predicts a further reduction in costs as production rises. It also expects cost savings following the recent completion of a project to install a direct power line to a highwall miner.
The company also noted the recovery in price for high-volume B metallurgical coal to USD210 per ton in September, after reaching a low of USD191 per ton last month.
On Wednesday, Bens Creek also announced the West Virginia Department of Environmental Protection has approved its application to extend the surface mining area.
Chief Executive Officer Adam Wilson said: "We are delighted to be able to report that the two highwall miners have started double shift production. This is a significant milestone, especially when added to the record coal production month in August.
"The addition of a second mining permit is also a huge benefit to the company. We expect September's coal production to exceed August's numbers."
The company will announce its full-year results for the year ended March 31 on September 27.