Indonesia Outlines Plan to Lower Coal Use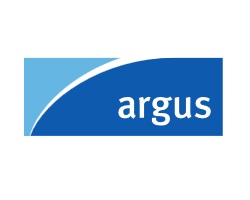 By Antonio delos Reyes
November 3, 2023 - Indonesia has outlined a series of measures to reduce coal use and cut emissions as part of broader energy transition efforts.
The world's biggest coal exporter has set a net zero by 2060 target, an ambitious plan that requires strategic planning, funding and co-ordination with several agencies. Authorities on 1 November published a draft Comprehensive Investment and Policy Plan (CIPP), a document which will serve as the framework for Indonesia's energy transition through the Just Energy Transition Partnership (JETP).
Indonesia last year entered the JETP, a mechanism through which it would receive an initial $20bn over 3-5 years from international partners such as the US, the EU, Japan, and Canada.
Early retirement of coal power plants, lowering capacity utilisation, and switching the role of coal plants from baseload to ancillary units supporting renewable energy generation were among a few of the measures suggested in the draft CIPP report aimed at lowering emissions. Co-firing in coal-fired power plants with biomass is also an option that would help reduce the country's carbon footprint.
More than 65pc of Indonesia's installed generation capacity of 82GW is coal-fired, while renewable energy capacity accounts for 14.5pc of the mix. Indonesia aims to increase the share of renewable energy in overall generation to 34pc by 2030 and 100pc by 2060.
Grid connected coal-fired generation is expected to decline after peaking at 40.6GW by 2030, according to the CIPP. On-grid coal power capacity could dip to 36.8GW by 2040 as the first set of power plants reach early retirement target. The capacity decline would accelerate to 24.8GW in 2045, and eventually reach 0MW by 2050, under the scenario where Indonesian projects receive funding via JETP.
Reducing the annual capacity factor of coal-fired power plants from over 70pc at present to 63pc by 2030 would also help reduce emissions, especially in cases where the early retirement of coal power plants is not feasible, according to the CIPP. The aim would be to reach a capacity factor of 50pc by the early 2040s, before the units could be retrofitted to use other fuel types or completely decommissioned.
In cases where coal power plants need to operate as main baseload power sources, utilities would need to incorporate 5–10pc co-firing over 2030–50 as part of a broader JETP funding mechanism.