Doing Business with the Peoples Republic of China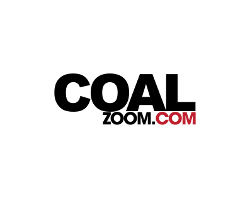 By Richard Leitch
November 9, 2023 - Although coal production in the United Kingdom (UK) peaked in 1913 with a production of 287 million tonnes, more recently in 1951 there was another surge when production reached 228 million tonnes from 92 opencast and 1,334 deep mines. Between 1942 and 1997 over 1,000 coal mines were closed and production fell to 50 million tonnes per annum. For mining equipment manufacturers, it was essential for their survival that new export markets were identified and developed.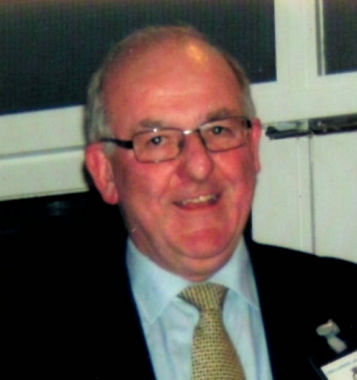 Richard Leitch
For the Mining Division of Dowty, a massive opportunity materialised in the 1970's from China, which generated tens of millions of £'s worth of work for the UK. For Dowty Mining Equipment (DME) supplying powered roof supports, it was the biggest single order they had won to date and a Queen's Award for Export followed in 1973.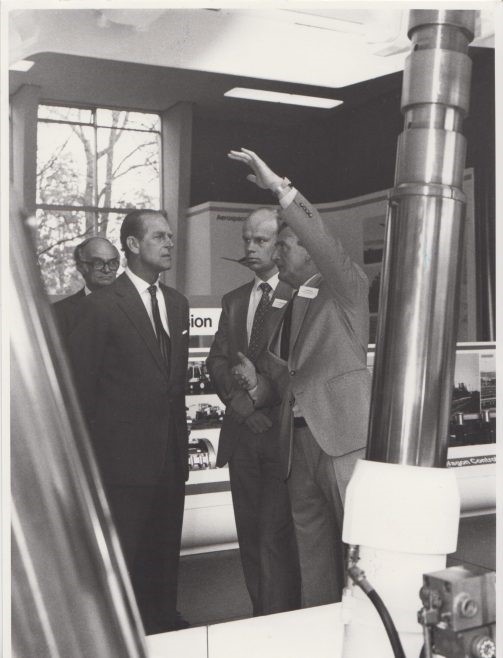 The operation of mine roof supports for the NCB (National Coal Board) was explained to HRH Prince Philip, the Duke of Edinburgh. A Queens Award for Export Achievement was won by Dowty Mining Equipment that year.
(Original photo in the Dowty archive at the Gloucestershire Heritage Hub)
Subsequent orders from China, acknowledged by the incumbent institutions in the UK, saw further Queen's Awards for Export being issued in 1980, and in 1981 (contract value £30 million). In 1982 Dowty-Meco supplying longwall face conveyors and belt systems, received its first Queen's Award for Export following another order from China valued at £45 million. The Export Sales Director at DME was duly awarded the OBE.
Recognising a possible risk with doing business in China, the reward was too great to consider declining such a valuable opportunity. The Chinese coal market then had a relatively quiet spell, however Dowty-Meco restructured to focus on the new opportunities and won a Queen's Award for Technology in 1988 for the Cast Line-pan ~ which was soon to become a global standard.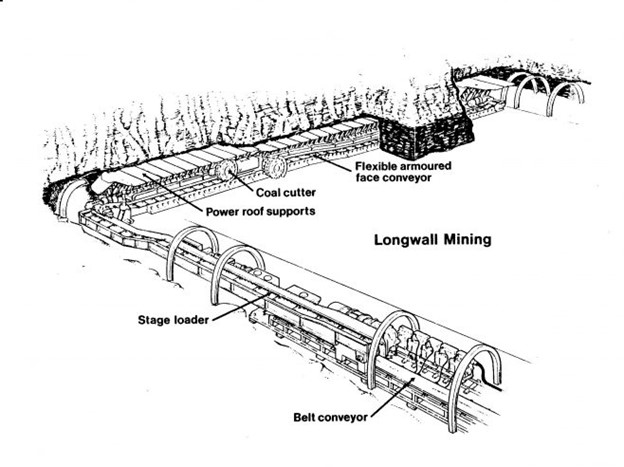 Diagram of the Underground Longwall Mining Technique in a Coal Mine
(Original photo in the Dowty archive at the Gloucestershire Heritage Hub)
To take best advantage of the opportunity required a strategic plan which led to a Technology Transfer Agreement. The payment was by the purchase of 9 complete AFC systems. This surge in activity saw other opportunities arrive in China, with sales growing well to help offset reduced activity resulting from the decline of the UK Coal Industry.
In 1989 the Dowty Mining Division, following a Management Buyout, became Meco International and then, in 1993, it changed its name to Longwall International, when it merged with Dobson Park Industry's Mining Machinery Division.
In 1995, Worcester was awarded the Queen's Award for Export, in part due to its success in China. Six months later Joy Mining Machinery, the largest US manufacturer of underground mining equipment, acquired Longwall International via its parent company Harnischfeger Inc. Joy had complementary equipment, and the merger created a full product range offering to the industry.
The integration of the two businesses was achieved successfully and growth continued with the wider product offering paying dividends. Exports to China from the UK and USA in the period from 1994 to 1998 averaged $4.6 million/year, then from 1999 to 2002, $46.3 million/year.
These additional sales contributed hugely to business investments and operating costs as well as providing employment to several hundred in both the UK and USA plus many more in the up-stream supply activities, which numerically could be six to ten times greater.
During that period the contribution that Joy's UK business brought to the country was recognized by a further Queens Award for Export as the contracts were of great benefit to the economy. It was an exciting era and the adage "nothing ventured nothing gained" was often the driver for going forward.
For further information, please contact Martin Robins martinrobins@btinternet.com.