Manchin Retirement Boosts West Virginia Coal Scion's Senate Bid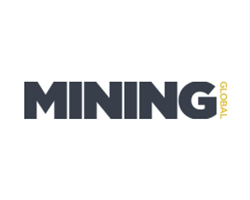 By Ari Natter and Zach C. Cohen
November 11, 2023 - Jim Justice, a wealthy coal mine owner now serving as West Virginia's Republican governor, gains an easier path for his Senate bid following Democrat Joe Manchin's decision not to seek reelection for the seat.
Justice, a former Democrat who switched allegiance to the GOP during Donald Trump's administration, is no longer likely to face a significant challenge from the opposition party in a state Trump won by 39 percentage points in 2020.
Monongalia County coal mine in West Virginia.
Stock image by Steve Konya II.
Democratic leaders had viewed Manchin, a former two-term governor, as their best shot at retaining the Senate seat because of a long political record that includes service in statewide elected offices since 2001.
Justice, 72, faces opposition for the Republican nomination from Representative Alex Mooney, a member of the hardline House Freedom Caucus who has denounced the governor as insufficiently conservative.
But Justice goes into the Republican primary with the endorsement of Trump, firm backing from Senate Republican leader Mitch McConnell, considerable personal wealth and a 30 percentage point lead against Mooney in an August poll of registered GOP voters.
Trump threw his backing in the contest behind the Republican governor last month with a posting on Truth Social, vouching to West Virginians that Justice "WILL NEVER LET YOU DOWN."
Justice and his family have extensive roots in the region's coal mining industry and a business empire that includes coal companies, large agricultural holdings and the Greenbrier, a storied West Virginia resort that has hosted 28 presidents and during the Cold War housed a secret nuclear bunker for the nation's leaders.
His father began Bluestone Coal in the early 1970s. Justice inherited the company after his father's death in 1993 and became president and chief executive officer of Bluestone Industries, Inc. and Bluestone Coal Corporation. During Justice's time there he increased the company's annual production from 400,000 tons to more than 6 million tons at its peak.
Justice describes himself as "the largest farmer east of the Mississippi River" in his official biography on the governor's web page. His agricultural companies farm more than 50,000 acres of corn, wheat, and soybeans in West Virginia, Virginia, North Carolina and South Carolina, according to the biography.
Justice made Forbes' billionaire list in 2020 but was removed after it was revealed the family-run coal business owed $850 million to Greensill Capital, which collapsed in March 2021.
Even before Manchin said he wouldn't seek reelection, Justice was ahead of the Democrat in polls. An Emerson College poll last month showed Justice leading Manchin by 13 percentage points, 41% to 28%.
After Manchin's announcement, Justice offered praise for him in a post on X, the platform formerly known as twitter.
"Senator Joe Manchin and I have not always agreed on policy and politics, but we're both lifelong West Virginians who love this state beyond belief," Justice said. "I respect and thank him for his many years of public service."