Power Grid Watchdog Warns of Higher Winter Blackout Risks, Cites Biden Energy Policies as Top Threat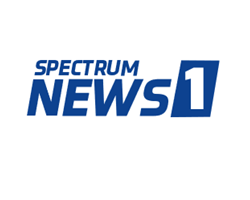 November 12, 2023 - The North American Electric Reliability Corp. (NERC) warned this week that more than half the U.S. is at an elevated risk of blackouts this winter due to a combination of increased demand, regional power generation shortfalls and potential fuel delivery challenges in the event of prolonged cold weather events.
The findings came from NERC's annual Winter Reliability Assessment released Wednesday, which, for the first time in its 55-year history, pointed to energy policy as one of the top threats to the U.S. power grid due to the Biden administration's green agenda.


The National Rural Electric Cooperative Association (NRECA) said the key factors contributing to the risk are increasing demand for electricity to power things like electric vehicles, decreasing generation due to the premature closures of coal and gas-fired power plants, and permitting delays that prevent new infrastructure from being built and connected to the grid.
The NRECA hit out directly at the Environmental Protection Agency's (EPA) proposed power plant rule aimed at reducing plant emissions by 90% by 2035, saying the Biden administration's plan uses "unproven technologies and unrealistic compliance timelines" and "threatens electric reliability and affordability for every American."


The EPA argues that its new carbon pollution standards for coal and new natural gas-fired power plants will help "tackle the climate crisis and protect public health," promising it will avoid up to 617 million metric tons of total carbon dioxide through 2042.
"By proposing new standards for fossil fuel-fired power plants, EPA is delivering on its mission to reduce harmful pollution that threatens people's health and well-being," EPA Administrator Michael Regan said in a statement touting the plan earlier this year. "EPA's proposal relies on proven, readily available technologies to limit carbon pollution and seizes the momentum already underway in the power sector to move toward a cleaner future."


The NRECA called current federal energy policies "reckless and irresponsible."

"The industry can't be any clearer about the escalating dangers posed by a mismanaged energy transition," the organization said in reaction to the NERC findings. "Just as the grid is in desperate need of policy support, policymakers are ignoring the warning signs of eroding reliability and continuing to push reckless and irresponsible policies forward."