Great News That WVU's Mining Engineering Department To Remain Independent!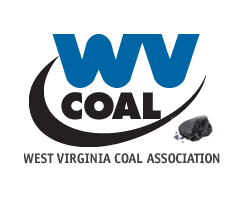 November 16, 2023 -
To: WVCA General Membership
WVCA Board of Directors
From: Chris Hamilton
Re: Great News that WVU's Mining Engineering Department To Remain Independent!
Plans to consolidate Mining Engineering with Petroleum and Natural Gas Engineering at West Virginia University have been tabled indefinitely according to school officials.
The proposed merger of the two departments has been a major point of contention among school alums and industry representatives over the past several months as university-wide cost-cutting measures and other reforms have been proposed and implemented.
The West Virginia Coal Association (WVCA) continues to work with Governor Justice, President Gee, Dean Mago and special assistant to President Gee -- General Hoyer to develop initiatives to strengthen, grow and sustain a superior mining engineering program at the College.
In essence, we have the opportunity to have greater input and involvement with this critical program going forward and play a role in its future. Towards that end, WVCA is partnering with a special program and job fair planned for December 5 in Morgantown to attract and recruit freshman engineering students towards our industry. (Please note that engineering students do not choose a college or field of study i.e., Mining, Petroleum, Aerospace, Mechanical, etc., etc., until their second year in the program.
If you are interested in having a presence or participating in this event, please let me know by replying to this message or by calling my cell at 304-549-8231. Again, the idea is to persuade freshman engineering students to select "mining engineering" as their college of choice over the next couple of years and possibly become eligible for sponsorship or a scholarship.
We will continue to stay involved to coordinate and monitor the advancement of this program.
Chris Hamilton, President

WV Coal Association
200 Association Dr. Ste 160
Charleston WV 25311
304-342-4153