Ohio Rep. Johnson Leads Charge Asking EPA to Withdraw Rewrite of PM2.5 Standards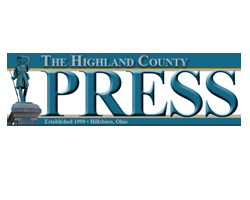 November 17, 2023 - Congressman Bill Johnson, R-Marietta, chairman of the Subcommittee on Environment, Manufacturing and Critical Materials, released the following statement after leading a letter of House members to EPA Administrator Michael Regan requesting the agency withdraw its latest proposed standards for particulate matter (P.M.).
"Under the Clean Air Act, the EPA typically reviews P.M. 2.5 standards every five years, with the last one having been completed in 2020. However, the Biden Administration decided to reconsider the standards just six months after the previous review was finalized – an unusual and discretionary decision that will have significant negative impacts across the country.
"The American people should be concerned that while the Biden Administration claims it wants to secure our supply chains and re-shore manufacturing, its actions tell an entirely different story. In fact, a study commissioned by the National Association of Manufacturers indicates that this misguided action would threaten tens of billions of dollars in economic activity and result in the loss of hundreds of thousands of manufacturing jobs annually across America.
"If implemented, vast regions of the nation will be so perilously close to 'nonattainment' levels, they will be unable to permit new and expanded manufacturing, industrial activity, mining and even agriculture and home building.
"In short, these new rules are not only irresponsible and defy reason, but they're simply unworkable. Policymakers must develop reasonable rules that balance America's already stringent, and necessary, environmental protections with being able to provide jobs, and ensure economic freedom for the American people.
"Along with colleagues from a cross-section of America, we strongly urge the EPA to follow previous precedent by withdrawing this costly, unnecessary, and unworkable proposal."