Truck Freeze Threatens 1mn t/month SA Coal Exports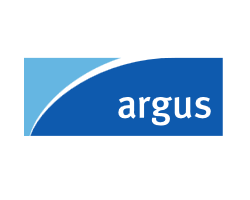 November 17, 2023 - South African logistics operator Transnet is considering suspending the processing of coal trucked into the Richards Bay export port, in a move that puts at risk over 1mn t/month of thermal coal exports from the multipurpose (MPT) and dry bulk terminals (DBT).
"Only trucks whose vessels have been already nominated shall be processed," Transnet said today.
The move will not directly impact the 4mn-5mn t/month of thermal coal exported from the privately owned-Richards Bay Coal Terminal (RBCT), which is supplied exclusively by rail, not trucks.
Transnet said it will continue to do "everything in its power" to meet its customers' needs and will hold an urgent meeting with its customers and stakeholders about the issue.
Argus understands the meeting will be held on November 21.
"I think they will restart again soon. All the junior miners are exporting out of there so they have to restart quickly," a trader said.
Road congestion in the Richards Bay area has worsened over the past year as exporters have ramped up trucked transport of coal from mines to export ports, in order to circumvent poor performance on the rail network, also operated by Transnet.
Truck queues into the Richards Bay area are now exceptionally lengthy, according to sources.
"[Transnet] has implemented a truck booking system… to create order. However… the tempo at which the trucks arrive at port gates… sometimes far exceeds the tempo at which trucks can be processed at the permit offices, [and] the terminal stockpiles," a Transnet customer notice dated 16 November seen by Argus reads.
Vessel Quagmire
Ten bulk ships were berthed at Richards Bay as of 13:00 GMT today, including one at RBCT, ship tracking data show.
The number of vessels waiting outside Richards Bay port has climbed to around 30 bulk carriers.
A separate customer notice seen by Argus dated 15 November said "[Transnet] has come to a decision to decline further nominations for any coal customers who have vessels outside with insufficient cargo on the ground".
The role of DBT and MPT in supplying the international market has risen in importance over the past two years, given the logistical constraints impacting supply from RBCT. Export volumes from RBCT amounted to just 50mn t in 2022, down from 66mn t in 2020, shipping data show.
It is difficult to disaggregate thermal coal exports from other bulk commodities at MPT and DBT. But Argus estimates some 4.4mn t of thermal coal was exported from MPT over January-October, with another 6.2mn t exported from DBT.
The bulk of recent flows from DBT and MPT have been destined for India, including 560,000t in October. But ships also left last month for Senegal, the UAE, Vietnam, and northwest European and African markets.
It is likely that much of the coal departing the MPT and DBT ports is mid or lower-grade products, given India is a key buyer of NAR 5,500 kcal/kg material.
Indian non-power sector demand is currently modest owing to holidays and lower sponge iron margins, according to sources. And although recent government directives have asked Indian utilities to up imports, South African suppliers face stiff competition into this sector from alternative origins.
Soft Demand But Upside Potential
The disruption arrives at the start of the northern hemisphere heating season and if it proves long lasting, it could tighten the global balance, particularly if a cold snap boosts demand from European or northeast Asian buyers, key consumers of NAR 5,800-6,000 kcal/kg material.
Demand from Europe is currently thin owing to soft coal burn and weak stocks, but some German utilities are in the market for early 2024-arrival cargoes. And in the absence of sanctioned Russian product, South African high-grade coal has emerged as a key substitute for EU buyers.
Offers of NAR 6,000 kcal/kg prompt loading material from Richards Bay (RB) were already sparse. Argus assessed the December-January loading window for fob RB coal at $108.50/t on November 17, a $14.79/t discount to the cif Amsterdam-Rotterdam-Antwerp equivalent.
Some of the South African high-cost trucked supply has been shut-in this year by falling API 4 prices and cost inflation, with producers — particularly smaller producers — facing squeezed margins. Costs to truck coal from mines to ports will vary depending on the route but recent average costs from Mpumalanga to Richards Bay were heard at $45-50/t, three times higher than equivalent railed costs.
Maputo, Durban Issues
The Richards Bay news coincides with a truck drivers strike that is impacting South African cross-border flows into Mozambique via the Komatipoort border crossing. Some 5.2mn t of South African coal was sent into Mozambique — mostly for re-export from ports such as Maputo — during January-September, up from 3.9mn t in January-September 2022, customs data show.
There is also a hefty vessel queue outside the port of Durban.
"Good luck getting coal out of South Africa in November and December," a broker said.
Richards Bay thermal coal exports mn t
South African Jan-Sep coal exports mn t