Montana: BLM Accepting Comments on Controversial Carbon Pollution Underground Storage Project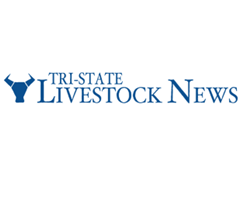 November 19, 2023 - The Bureau of Land Management (BLM) Miles City Field Office is currently seeking public comment on the Snowy River Carbon Dioxide Sequestration project, a proposal to store carbon dioxide in underground rock formations on public land in Carter County. The project, proposed by Denbury Carbon Solutions, LLC, would store carbon dioxide from coal and gas plants in more than 100,000 acres of subsurface pore space. This public comment period is part of a "scoping process" intended to solicit input on issues, impacts, and potential alternatives that BLM will address in an upcoming National Environmental Policy Act (NEPA) document.
Carbon capture and storage (CCS) refers to processes that collect or "capture" carbon dioxide generated by high-polluting activities — such as coal- and gas-fired power production or plastics manufacturing — and then transport captured carbon pollution to sites where they are either used for industrial processes or stored underground.
CCS technology relies on industrial pipelines to transport and bury CO2, which can include other gasses and contaminants. The CO2 and associated gasses have been known to erode pipelines and leak into groundwater, making water more acidic and causing other long-term negative effects.
Hundreds of billions of federal tax credit dollars have been earmarked to pursue CCS projects, including pipelines like the one proposed by Denbury, despite the technology's lack of a proven track record. Because the Snowy River project is designated mainly on federal public land using federal public pore space, limited tax revenue would be generated for Carter County or the local communities.
CCS pipelines also have a documented history of ruptures resulting in serious injuries. In 2020, a Mississippi pipeline owned by Denbury ruptured leading to over 40 hospitalizations and the evacuation of over 300 residents.
Landowners and local government officials have also expressed concern over the lack of information about the project and the potential impacts to local agriculture and grazing sites. Northern Plains Resource Council, a statewide grassroots conservation and family agriculture organization has also expressed opposition to the project due to concerns about health, safety, and impacts to local land and water.
Public comments to BLM are being accepted through November 27. Those who would like to comment can do so athttp://www.NorthernPlains.org/ProtectCarterCounty or by mailing a letter to: BLM – Attn: Snowy River CO2 Project, 111 Garryowen Rd, Miles City, MT 59301.