Conn-Weld Industries Hosts U.S. Senator Shelley Moore Capito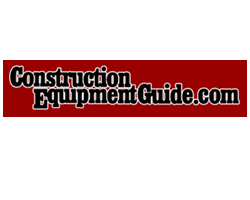 November 21, 2023 - The Association of Equipment (AEM) and its national grassroots campaign I Make America teamed up with Conn-Weld Industries to host U.S. Sen. Shelley Moore Capito (R-W. Va.) at the company's manufacturing facility in Princeton, W. Va.
I Make America ensures that the industry's 2.3 million equipment manufacturing workers have a powerful and united voice for pro-manufacturing policies — in Washington, D.C., and in state capitals across the country. I Make America hosts lawmakers at AEM member company facilities across the United States to highlight the challenges and opportunities facing the equipment manufacturing industry.
Capito toured the company's manufacturing facility and met with employees on the factory floor. Conn-Weld Industries employs more than 275 people at its Princeton facility. During the visit, the Senator discussed her efforts to advance legislation that promote economic growth, unleash the full potential of American energy production, and ensure that West Virginians have access to affordable, reliable high-speed internet. She also highlighted her leadership on the bipartisan American Investment in Manufacturing (AIM) Act, which will empower businesses to grow, create more jobs, increase wages and ensure that equipment manufacturers remain competitive in the global economy.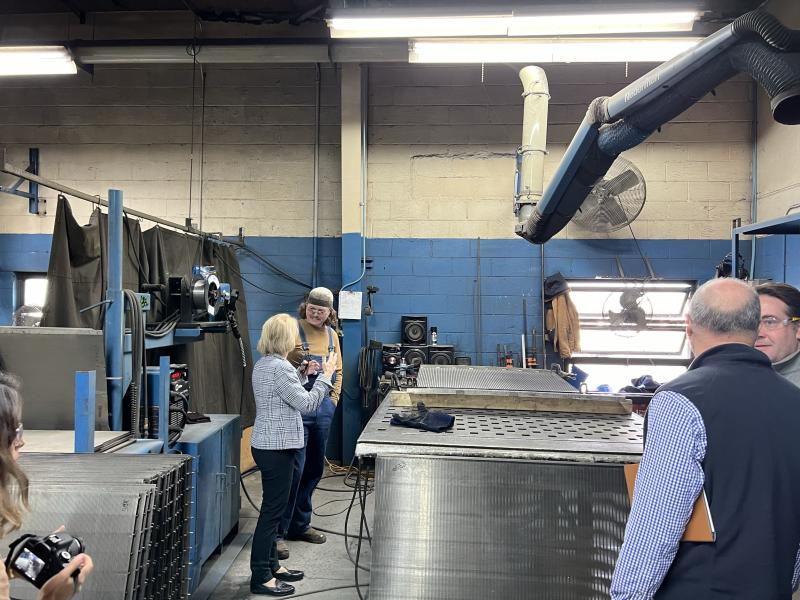 U.S. Sen. Shelley Moore Capito speaks to a Conn-Weld Industries employee during a facility visit on Nov. 17, 2023.
Photo: Association of Equipment Manufacturers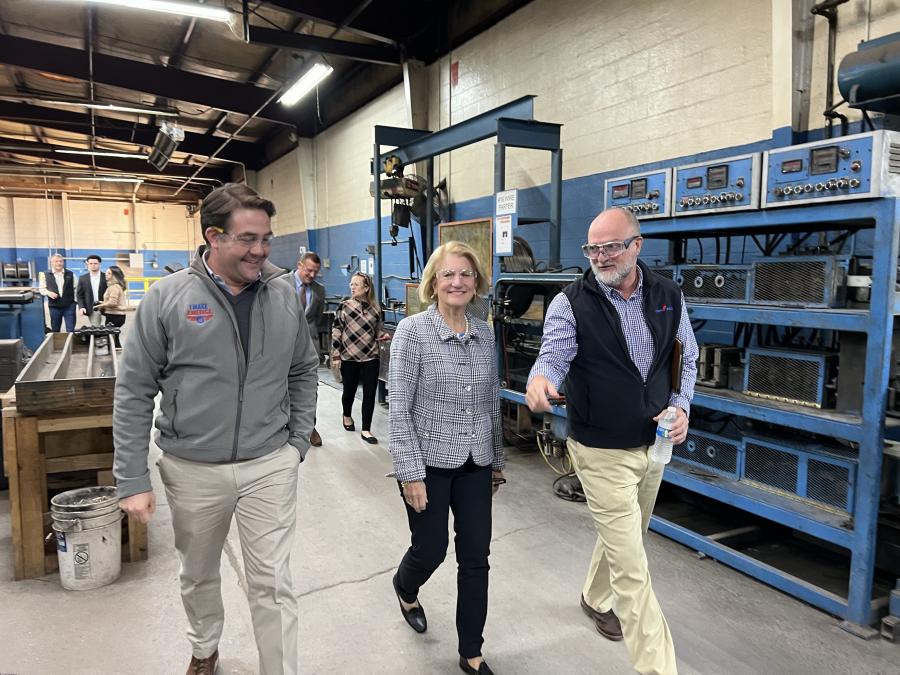 EM Senior Vice President Kip Eideberg (L) and Conn-Weld Industries President Marvin Woodie (R) lead U.S. Sen. Shelley Moore Capito on a tour of Conn-Weld's facility on Nov. 17, 2023.
Photo: Association of Equipment Manufacturers
"It was great to visit with individuals who are truly making America, and whose efforts greatly contribute to the manufacturing economy of our state and nation. Throughout my time in Congress, I have continuously worked to bring forward solutions that ease the tax burden placed on our manufacturers, and make sure they have the resources necessary to invest back into their business and their workforce. Conn-Weld is a great example of a company that is directly investing into our state and our communities, and that is evident by their expansion efforts currently underway," Capito said.
Conn-Weld Industries is an equipment manufacturing and engineering firm. Its product offerings include a full line of vibrating screens, sieves, baskets and media that serve a wide range of industries and sectors, such as mining, food processing and pulp and paper processing.
"As a manufacturer in southern West Virginia, it is important to us to ensure that our voice is being heard so that we can continue to provide good jobs and career paths in our state and the industries that support these jobs," said Marvin Woodie, president, Conn-Weld Industries LLC. "That's why we are honored to partner with the Association of Equipment Manufacturers to welcome Senator Shelley Moore Capito and her staff to Conn-Weld Industries."
"Manufacturing and mining are two powerful engines for growth in the state's economy, and that is why we need our elected officials to advance policies that help businesses invest in their communities and hire more Americans," said Kip Eideberg, senior vice president, Association of Equipment Manufacturers.
"Equipment manufacturers support more than 3,700 family-sustaining jobs in West Virginia, and we are grateful to Senator Capito for her leadership and ability to work effectively with her colleagues in the U.S. Senate to hammer out bipartisan solutions to tough problems."