Senator Manchin Marks 55th Anniversary of Farmington Mine Disaster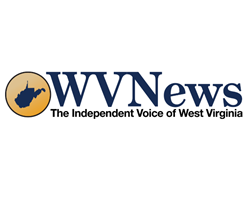 November 21, 2023 - Farmington, WV native Sen. Joe Manchin, D-W.Va., is remembering the lives lost 55 years ago at Consolidation Coal Co. No. 9.
The Farmington Mine Disaster, one of the deadliest incidents in the history of coal mining, took the lives of 78 miners on Nov. 20, 1968.
"We still feel the loss of our fellow West Virginians to this day. I lost my uncle John Gouzd and my neighbor, along with several of my high school classmates who were in the mine that day," Manchin said in a statement. "Our state was paralyzed as the days dragged on while we waited with angst for news about our fathers, sons, uncles and brothers. I will never forget my mother's face when she heard that her brother had been taken from us by the explosion."
Although the cause of the blast was never determined, the disaster served as a catalyst for a series of landmark mine safety laws, according to information from the U.S. Department of Labor's Mine Safety and Health Administration.
In 1969, the Federal Coal Mine Health and Safety Act mandated regular inspections of coal mines and fines for all violations found.
Eight years later, in 1977, the Federal Mine Safety and Health Act strengthened and expanded rights for miners, required mine rescue teams to be established, and created the Mine Safety and Health Administration.
The lives lost that morning in 1968 shaped his personal politics and the issues he has advocated for over the course of his career, Manchin said.
"For myself and many others, advocating for the safety of our coal miners began from a place of personal loss and, over time, transformed into a long-standing fight that continues to this day," he said. "As governor, I fought hard to make necessary changes to keep our brave miners safe so that we never experience this loss again. As senator, I continue my dedication to improving safety conditions for our miners and ensuring that all of our miners and their families are taken care of for their hard work powering this great nation."