Colorado Springs Power Plant Not Affected by Supreme Court's EPA Ruling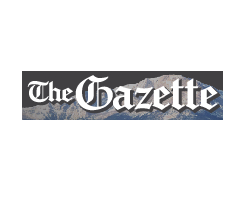 By Billie Stanton Anleu
June 30, 2015 - Despite a U.S. Supreme Court ruling Monday that blasted federal limits on toxic power plant emissions, Colorado Springs Utilities will continue installing multimillion-dollar scrubbers to reduce hazardous emissions.
Workers at the Drake Power Plant plan to fill the empty lot in the center of the photo with the next piece of the Neumann Systems Group scrubber.
The ruling, though widely heralded by Republicans and lamented by conservationists, leaves intact the latest rule set by the U.S. Environmental Protection Agency.
The high court found that health risks cannot be the only consideration under the Clean Air Act, and that the EPA also must research and weigh the billions of dollars in costs to affected utilities.
The case will be returned to lower courts for the EPA to decide how to account for costs.
"The mercury air toxic standard they promulgated went into effect this April. The current rule has not been remanded," said Jerry Forte, CEO of Colorado Springs Utilities (CSU). "So our long-term strategy with scrubbers we're installing and interim strategies all are moving forward. Nothing's going to change."
A $170 million project is underway at two boilers in the Martin Drake Power Plant, installing NeuStream scrubbers to remove sulfur dioxide, a job expected to be completed by late 2016.
A $40.3 million emission-control contract with Babcock & Wilcox Co., of North Carolina, will begin in October at the Ray D. Nixon Power Plant near Fountain. A spray dryer absorber is to prevent sulfur dioxide emissions at the one boiler there by Dec. 31, 2017.
Sulfur dioxide is what caused acid rain, "a real problem in the '70s," Forte said, before most coal-burning power plants switched to low-sulfur coal.
The new scrubbers also will eliminate mercury emissions, said City Councilman Andres Pico, chairman of the CSU board.
"I rather like it," Pico said of the court ruling. "It's a clear signal to (the EPA) that they need to consider costs when they write regulations."
If the EPA rule on mercury changed, it could affect CSU operations, Pico said. "But that's highly speculative at this point."
"Unit 5 (at Drake) is the only one that can handle woody biomass, but it has a high mercury effect," he said. "So we've had to back off on that one."
CSU officials have indicated that they're prepared for more stringent EPA regulations to be set indefinitely, especially amid concerns about climate change.
"The carbon cap is coming. It's not a matter of if, it's when," John Romero, a CSU general manager, said at a recent meeting.
"I'm not sure I'm as strong as John regarding that the carbon cap is going to come," Forte said. "I think it would be irresponsible of us not to plan for that, though, as well as several other scenarios. We're planning for a variety of futures, and several of those are very carbon-contained futures.
"The court didn't remove the rule. The rule is in effect. We're still planning to comply completely with the rule."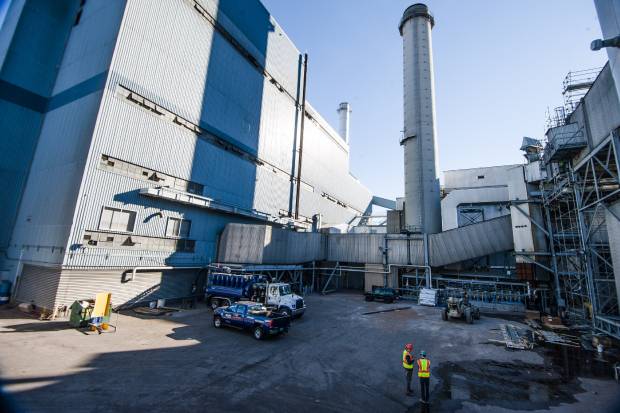 Workers at the Drake Power Plant plan to fill the empty lot in the center of the photo with the next piece of the Neumann Systems Group scrubber.